| Deutsch
---
D I 1
Software for O-Ring Seals
(C) Copyright 2011-2022 by HEXAGON Software, Berlin
---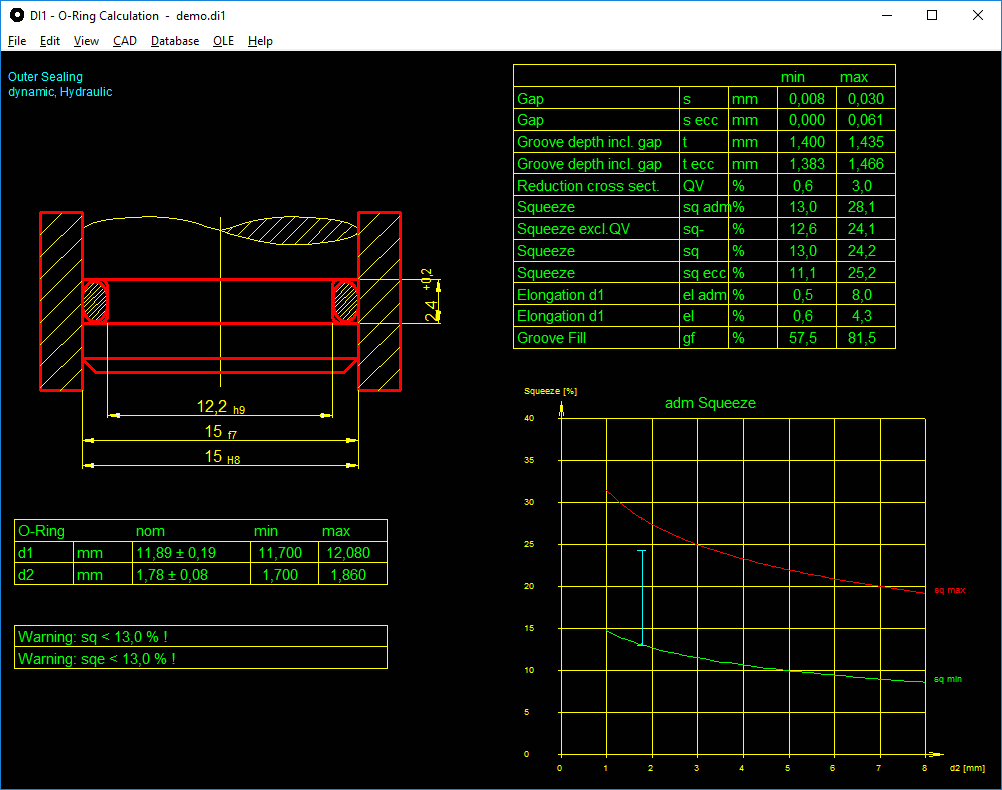 Application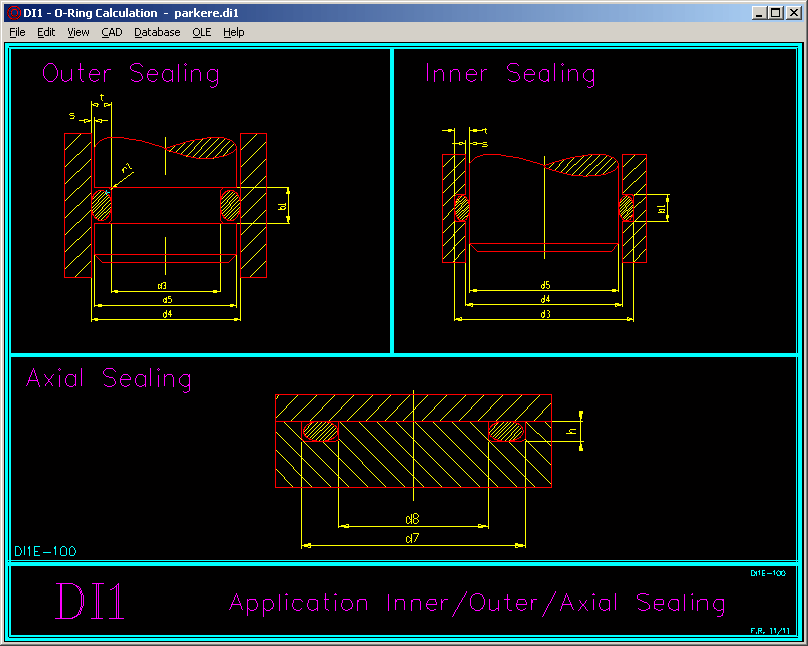 DI1 calculates O-Ring seals for radial outer sealings, inner sealings, and axial sealings.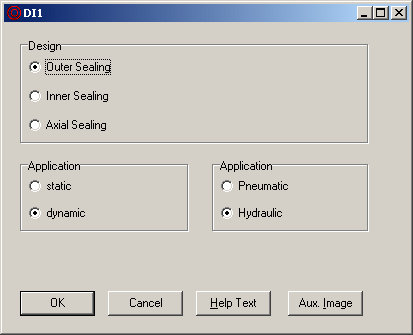 ---
Calculation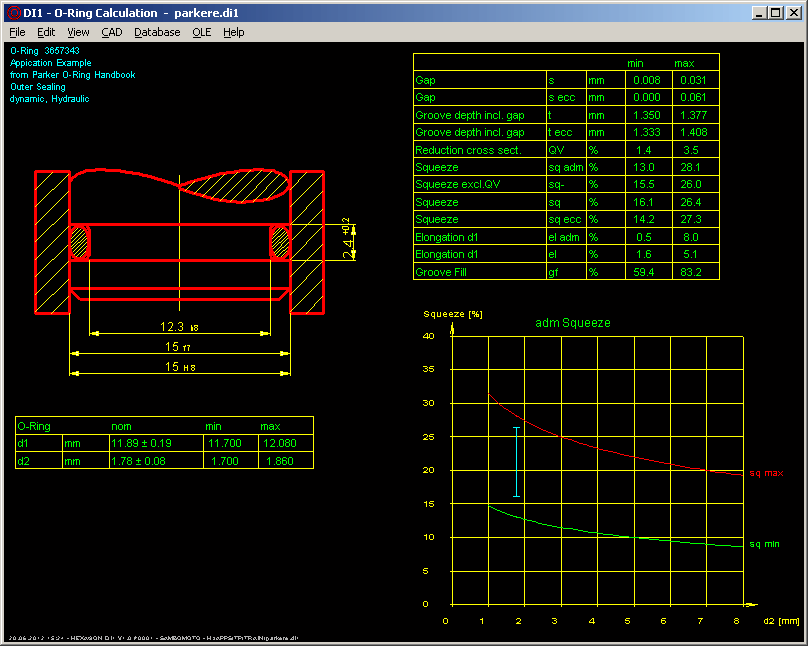 DI1 calculates squeeze of the o-ring under consideration of tolerances, reduction of cross section, concentric and eccentric position.
---
Database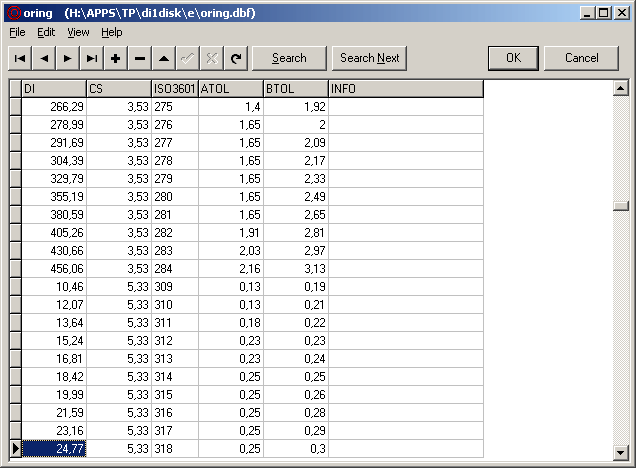 The O-Ring database delivered with DI1 includes all sizes according to DIN ISO 3601-1 (class A and B) for industrial applications (d2=1,78/2,62/3,53/5,33/6.99mm) and sizes for aeronautics (d2=1,8/2,65/3,55/5,3/7,0mm). You can modify and extend records.
---
Dimensioning and Recalculation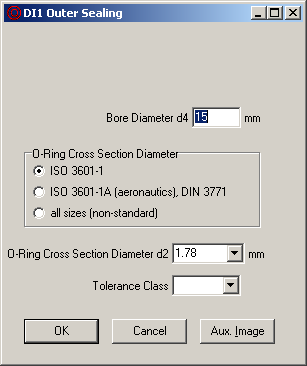 For Dimension, enter the main mounting dimensions, and DI1 searches a proper O-ring from database.
For Recalculation, enter all dimensions and tolerances, and DI1 calculates squeeze and strain. You can also calculate non-standard o-ring seals.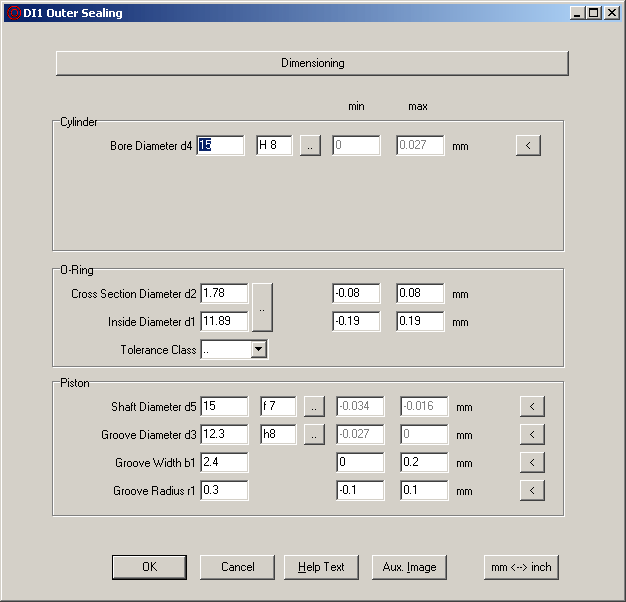 ---
Limits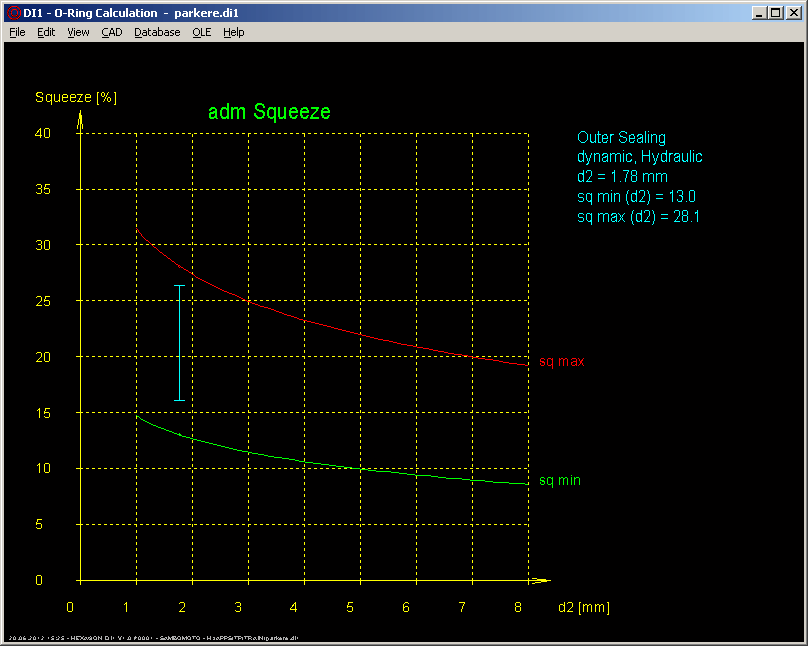 Results are checked for min and max values of squeeze, elongation, compression strain and groove fill. If overranged, DI1 reports error messages.
---
Tolerances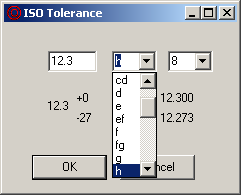 You can directly input ISO tolerance terms according to DIN EN ISO 286, and DI1 converts into dimensions.
---
Interfaces
All drawings and diagrams can be saved as DXF or IGES file to be loaded with CAD programs.
The OLE interface of DI1 lets you import/export data from/to Excel.
HEXAGON-Help System
Auxiliary text and images are available for all dialogue windows. If error messages occur, you can get description and remedy suggestion.
System Requirements
DI1 is available as 32-bit or 64-bit application for Windows 10, Windows 8, Windows 7.
---
---
Pricelist | Order | E-Mail | Home